MISSION STATEMENT
"Our mission is to provide, develop and administer safe, quality affordable housing opportunities for elderly, handicapped and low income families while promoting independence and self-sufficiency."
Housing Authority Meetings are held the last Monday of each month at 3:30 p.m.
Arien Herminath – Chair Term Expires 2023
Heather Opporman – Vice-Chair 2022
Cherie Handrich 2021
Maxine Cristy 2020
Paul Franzmeier 2024
FRANKLIN PARK APARTMENTS
Franklin Park Apartments is a 5 story, 62 (Single Bedroom) apartment facility, located in the City of New London, Wisconsin.
The building is situated across the street from a beautiful park and is nicely landscaped with outdoor seating, smoking area and a fully enclosed Gazebo.
It is a 24 hour per day security locked building with an intercom system for guest entry and deliveries. Access to floors is by elevator or stairs. There is a large Community Room, Sun Room and Kitchen that is available for parties and special events.
Rent is based on 30% of Tenants adjusted monthly income. Rent includes Gas and Electric with a nominal charge for air-conditioning. (Telephone, internet and cable TV are NOT included in the rent.)
There is a security deposit (that may be divided into 3 equal payments) and a pet deposit if applicable.
Section 8 Voucher Program
The Section 8 Voucher Program for independent living is available to those individuals who qualify, according to the "low fixed" income standards established by HUD.
Make sure the housing unit that you are intending to rent is within the area under the housing authority jurisdiction. Check this map to see if you rental unit is within the New London Housing Authority boundaries.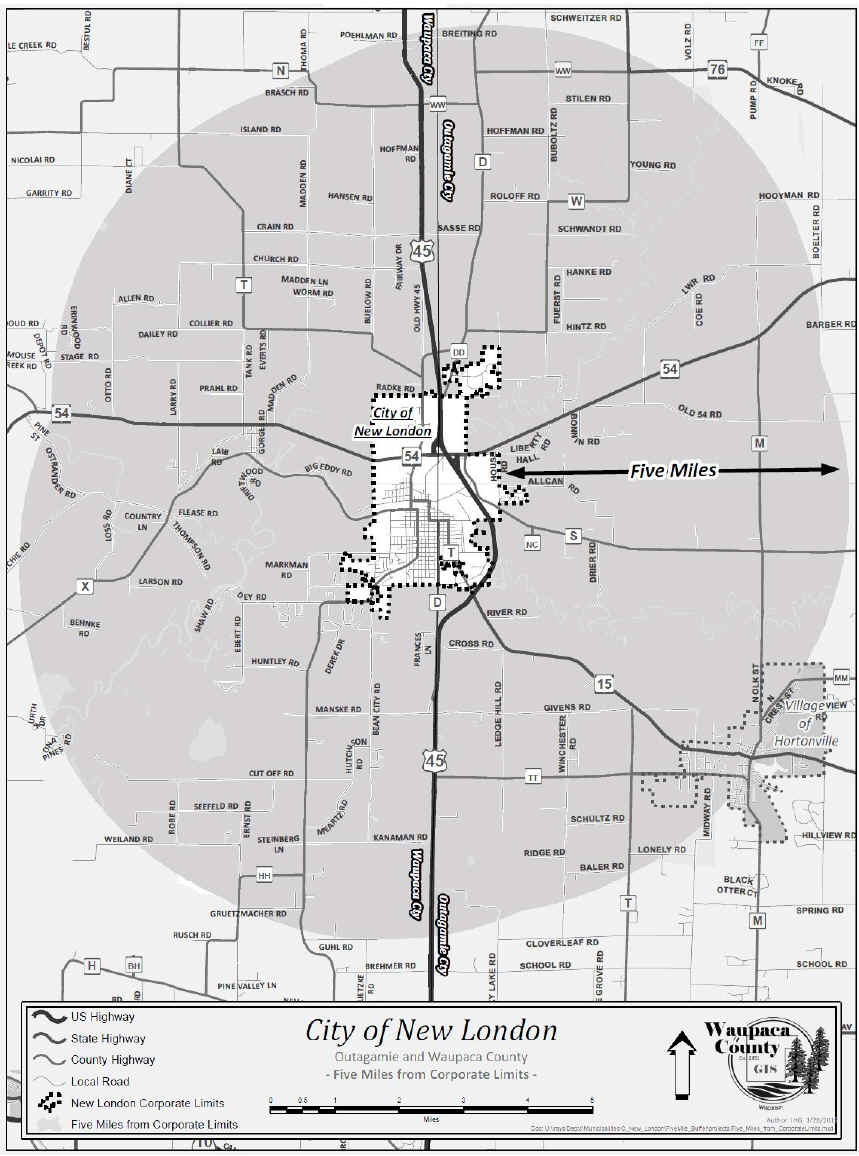 Make sure the residence you are applying for is WITHIN the grayed out area of this map.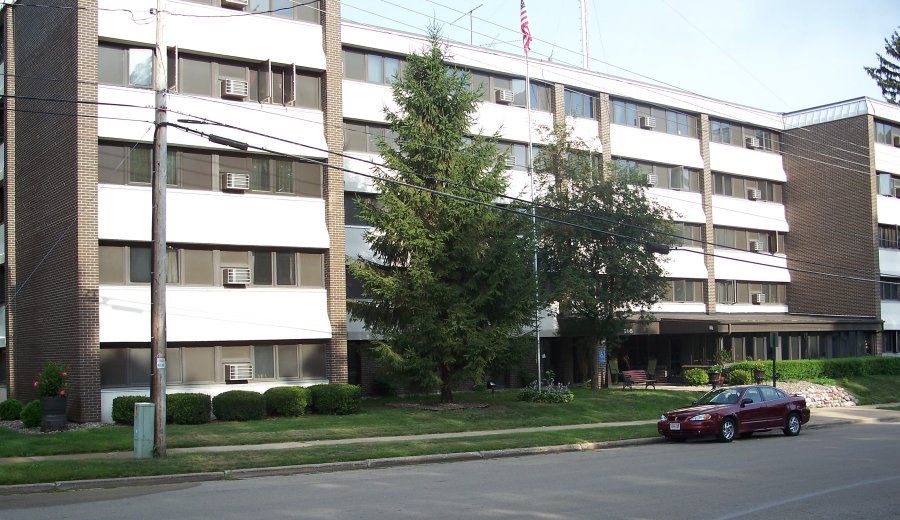 FRANKLIN
PARK
APARTMENTS
NEW LONDON
HOUSING
AUTHORITY
Phone:
920-982-8509
Owned & Operated by:
New London
Housing Authority
Providing affordable housing in your Community for over 40 years!
Call or Visit us soon!
Office Hours:
Monday-Friday
8:30 a.m. – 3:30 p.m.
Discrimination is Prohibited
The New London Housing Authority does not discriminate against anyone based upon race, color, religion, sex, age, ancestry, national origin, handicap, sexual orientation, lawful source of income or marital status of the person maintaining the household.
Franklin Park
Apartments
Five story – 62 one -bedroom apartments
Large lobby & community  room (can be reserved for use by tenants)
Conveniently located near:  library, post office, churches, banks, shopping, doctors & the Senior Center
Nicely landscaped with outdoor sitting areas & an enclosed gazebo
Across from a beautiful park
Business office in the building, open five days per week –
8:30 a.m. to 3:30 p.m.
ELIGIBILITY REQUIREMENTS
Applicants must qualify under income limits established by HUD
RENT
Rent is 30% of resident's adjusted monthly income, less deduction for out-of-pocket medical expenses.  All utilities are included in rent
SECURITY DEPOSIT
Security Deposit - $300.00
 Pet Deposit - $200.00
A great place to live!!!!
Call:  920-982-8509
AMENITIES OFFERED
Senior van available for transport to Dr. appointments, shopping & the Senior Center
Meals-on-Wheels delivered
Frost-free refrigerators; electric ranges; air conditioners & carpets are furnished
Air conditioning for additional monthly charge
Locked mailboxes in building
Reasonably priced coin-operated laundry facilities
On-site beauty/barber shop
Social activities:  Cards; Bingo; Popcorn; Lunches & Holiday parties

New London Housing  Authority
505 Division Street
New London, WI 54961
Phone:       920-982-8509
Fax:             920-982-8613